Aging Skin Care
Skin care is a process that distresses many people. People often worry for their skin at later ages. The experts on skin care say that the skin starts to age around 20 years old and recommend using anti aging skin care products at the age of 20s to 30s to protect your skin.
Anti Aging – when to start using anti aging products
The most logical answer is, it depends. It depends on your skin type, it depends on your genetics, it depends on what you can afford and have access to. This article will cover everything you need to know about anti aging treatments and when should you start using anti aging products.
Although, some people argue not to use anti aging products at an early age while some believe that your skin should be accustomed to skin care regimes before it gets . 
Besides the debate on What is the right age to use anti aging cream?
The experts claim that averagely your skin starts aging from 20s to 30-ish years old, and you should start taking care of it to prevent early aging. From creams, to oils to serums there are many options provided to take care of your skin. Now, it depends on your skin type to choose the products and skin care regimes that benefit your skin and helps you keep it healthy and fresh.
The meaning of anti aging
The real question is: What is the meaning of anti aging? What is aging skin? Anti aging is such a widely used word. For the most part, this means, keeping your skin moisturized, helping to keep wrinkles at bay, keeping the skin tight and young looking and smoothing/toning marks on the skin. Skin will naturally age and deteriorate over time, this is inevitable.
(Ehlinger-Martin, et al., 2015) A QUEST Observatory survey was carried out which showed that 80% of women worry about their aging skin in the mid 30s. This survey was conducted to identify the behaviour of women towards aging skin and their concerns on when to start using anti aging products. The study found that the majority of women are well aware about the health of their skin in their 30s and are showing concerns for the right age to use anti aging cream for its protection. Most women complain about the signs of fine lines, wrinkles and lack of toned skin as soon as they cross the age of 20s, while the loosening of skin from neck was complained by the women of age 45 and above.
What causes aging skin
There was no definite reason identified in the study that defines the meaning of aging skin. There can be many reasons for aging and wrinkly skin. The study conducted by (Ehlinger-Martin, et al., 2015) identified stress as the cause of aging skin. Women often have stress about their age and youth. They tend to feel younger than their age which imposes them to reflect a young age on their facial skin as well. The expectation to feel and look young also encourages them to start anti aging tips for 30s.
(Rodan, et al., 2016) conducted a market survey that reports the difference of behaviours of consumers towards the treatment of aging skin. According to the survey results, majority of the respondents are more likely to apply skin routines such as regular facial cleansing, best anti aging sun cream for face, and healthy diet than to visit a dermatologist for skin care treatments. The aging skin bumps on face identified in the study were categorised on the basis of external and internal aging. 80% of the reviews were claiming external aging factors such as pollution, sun exposure, lifestyles i.e. sleeping hours, diet and smoking to be the cause of aging skin while 20% states internal aging skin issues due to genetics, stress, and skin ailments such as acne, or eczema.
Experts suggested to follow skincare regimens to prevent and protect your skin and encourage anti aging tips of cleansing your skin with trust-worthy products regularly.
Causes of aging skin
There are many causes of aging to the skin. Things such as genetics play a part but not as much as you may think. So what causes aging skin then? These are the main four things that will determine how well you age:
Diet

Lifestyle

Skincare

Genetics
When should you start using anti aging products
The thing to bear in mind is, it's not when you should start, it's more what should you use.
We think that the best stuff to use with the most proof of being effective, believe it or not, is oils. Almost all creams, lotions and products contain oils and essential oils. If you look at rosehip oil acne before and after photos, you will be shocked at how an oil can help to not only prevent acne, but also help with acne scarring.
What are the best base oils for Anti Aging
Rosehip oil

Argan oil

Jojoba oil
Some of the most popular anti aging oils include: Rosehip oil, Argan oil, Jojoba oil and Coconut oil. All four are great for using on the face, all four contain lots of vitamins and minerals. You could also use these oils in homemade anti aging skin care. The top two out of the selection are probably Rosehip oil and Argan oil. A lot of people know about using rosehip oil and its benefits for acne. However, Pure Argan oil is just as good as Rosehip oil for acne, in fact some people prefer it. We are often asked what is the best makeup for aging skin over 50 years old and the answer is: no makeup!
But isn't Argan oil for the hair?
No. Argan oil is also great for things such as eczema, psoriasis, acne and anti aging also. Even Jojoba oil is great for the hair and some people use Rosehip oil on their hair. Oils are multi purpose, they come from the earth – so its not exactly like mother nature put an instructions manual along with these oils. 
If you wanted to know how to use argan oil for hair growth, it's recommended to put a few drops into the scalp, as Argan oil doesn't clog pores and helps to stimulate hair growth. The same mechanisms that are effective against sebum control with acne and healing damaged skin in eczema and psoriasis are the ones that will help to stimulate the scalp.
Rosehip oil vs Jojoba oil vs Argan oil
In short, it depends on the quality of the oil that you are using. For example, a good quality Argan oil would outperform bad quality Rosehip oil. Jojoba oil is becoming very popular these days also and it's hard to distinguish between the three. The only way to know is to experiment with different suppliers. You could buy Rosehip oil from 20 companies and it would be a different oil each time with varying results. If you wanted to know how long does rosehip oil take to fade scars for example, it really depends on the quality of the oil itself. 
What are the best essential oils for Anti Aging
We have narrowed down the list to 6 of the best essential oils for Anti Aging.
Neroli

Tea tree

Lavender

Frankinsense

Rose

Chamomile Roman
All 6 of the above oils are very powerful and effective for anti aging and most people use one or more of these to make a homemade facial toner for aging skin. The problem is with homemade anti aging skin care, the quality of individual components is hard to predict as 90% of what's being sold is of poor quality.
What are the best essential oils for Acne?
Generally speaking, any of the oils mentioned above would be good for acne. However the more popular ones tend to be Rosehip oil, Argan oil, Neroli and Tea tree oil.
how to use tea tree oil for acne and How to dilute tea tree oil for acne 
Tea tree is quite a powerful essential oil and should never be used neat on the skin. It's always best to dilute tea tree with carrier oil. Tea tree oil can dry the skin out, so that's why it's best to mix it with something to counteract the drying effect. 
How to use rosehip oil for acne
Rosehip oil can be used directly on the skin for Acne, as it is gentle and ideal also for sensitive skin types. It's recommended to use Rosehip Oil on clean skin, at night time before going to bed. There are very little reported side effects of rosehip oil on the face. We often get asked: is rosehip oil safe during pregnancy? The answer is yes. It's safe. 
Although all oils should be patch tested. Rosehip oil is also great. It comes as a relief for women worrying on how to get rid of acne caused by birth control.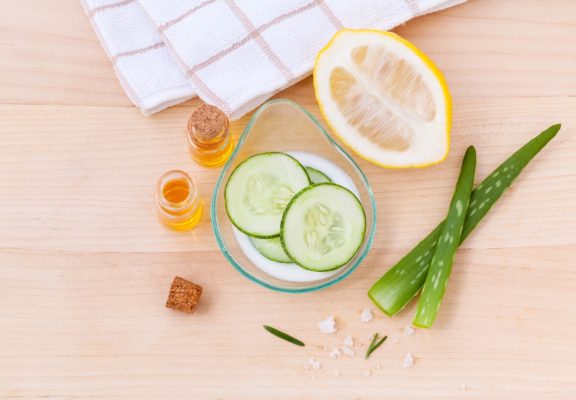 Homemade anti aging skin care 
Every woman wants a young looking skin. They face many problems with their skin which includes acne, wrinkles, scars, dermatitis, dark spots, sunburn and fine lines. We cannot escape from aging but we can slow them down with homemade anti aging skin remedies. We can also buy products from the market that are completely natural. Whereas homemade products are also promised to be 100% organic. You will be able to fight aging with the help of raw products without having too many chemicals exposure.
Skin care is a challenge for many people. But anti-aging products are very beneficial to your skin in several ways. They help you in reducing the dark spots as well as prevention of wrinkles to form. 30s is the age when you really need to invest some of your time into your beauty routine. At this age, your skin gets more sensitive and hair gets dry. Some of the anti aging tips for 30s are start using oils, use lighter lotions, make essential use of sunscreen, avoid sugar and cleanse your skin daily.  Now the question is: what is the when to start using anti aging products? The answer to that is there will be less damage to your skin if you start using anti aging products at an early age of at least 20. This is the time when you should start caring about your skin.